IS YOUR CHILD GOING MAD IN THE SOCCER OFF-SEASON?
You need Jamie Gosling's Champions League! 
If you were enrolled in our Football Academy, this is the perfect opportunity to apply all the skills and techniques you've learned throughout the year.
If you're not a JGFA student, that's fine too. We'd love to see what you can bring to the game!
Every year since the launch in 2017, this event has grown so we have no doubt that this year is going to be our biggest and best yet.
Adult competitions run too so no one has to miss out on the fun! And if it's not for you, there is food and drinks available making for a great family night out.
ADULTS: ENROL TODAY
JUNIORS: ENROL TODAY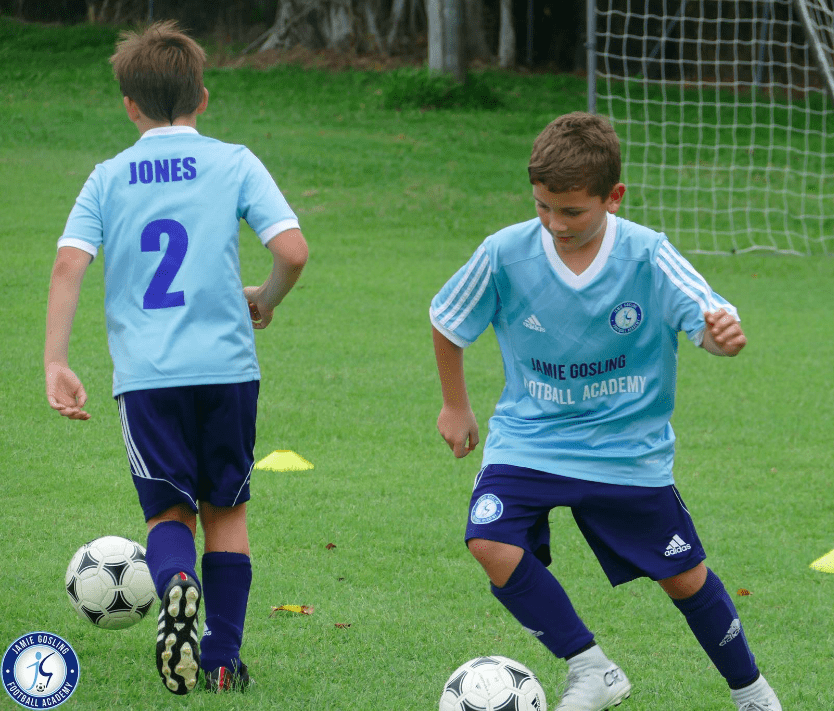 This is a sell-out event each year, so don't delay and enrol now!
PACKAGE 1
CHAMPIONS: JUNIOR
$

160.00

per player

12 week competition

5 v 5 (maximum team size is 8 players) 

Wednesdays 4pm at Holloways Beach Sporting Complex

Ages 5-14 

Online tables, fixtures, results, top goals scorers updated weekly

ENROL NOW
PACKAGE 2
CHAMPIONS: ADULT
$

90.00

per player

9 week competition 

5 v 5 (maximum team size is 8 players) 

Wednesdays 7.30pm at Holloways Beach Sporting Complex

Adult competition

Online tables, fixtures, results, top goals scorers updated weekly

ENROL NOW
"The JGFA champions league competition was a great way for our son to make new friends, and participate in extra football outside of club soccer. It gave him the chance to play as his favourite European team and to emulate his favourite stars. Our son has participated in this competition for the past few years and he really enjoyed it, as it allowed him to play with other players from different levels and abilities and this provided the challenge that he seeks. It's certainly an enjoyable experience that gave our son another avenue to have fun with the sport that he loves."

Yia and Maggie

JGFA Family
"Jamie Gosling Football Academy provides a professional and challenging environment. The coaches are very knowledgeable and professional, and each session is planned out to a high standard and delivered the same way.
We have two children attending JGFA and they really enjoy it. They are doing what they love, making new friends along the way, catching up with old ones, and are challenging their soccer ability and education at every session.
If you are looking for somewhere where your child can improve their soccer skills, learn the game and want to meet new friends then JGFA is where you should be."

Natalija

JGFA Mother
"JGFA has been a huge part of my sons life for numerous years now.His favourite element has always been the Champions League competition.It gives the players a feeling of competing in the big league and having them line up to the music prior to a game like the big league has always been a highlight.The competition is always great and there are exciting finals games played out for the cup.The Academy does a superb job in organising this event every year and my son and his team eagerly look forward to it year after year."

Carol

JGFA Mother